Practice development programme.
Individual coaching for Members of the Bar.
Built by listening to Members of the Bar
Our one-to-one practice development coaching programme is designed to motivate and encourage Members of the Bar. We can help alleviate the stress and worry that naturally occurs whilst being self-employed, and building your own practice. We help facilitate change and give you the confidence to cope and succeed.
Support to deliver your business goals
This unique one-to-one coaching programme is built to provide maximum support and deliver the best results, with confidentiality and integrity.
By engaging in our programme we help you discover how to improve your practice and revenue. By working with us you will gain: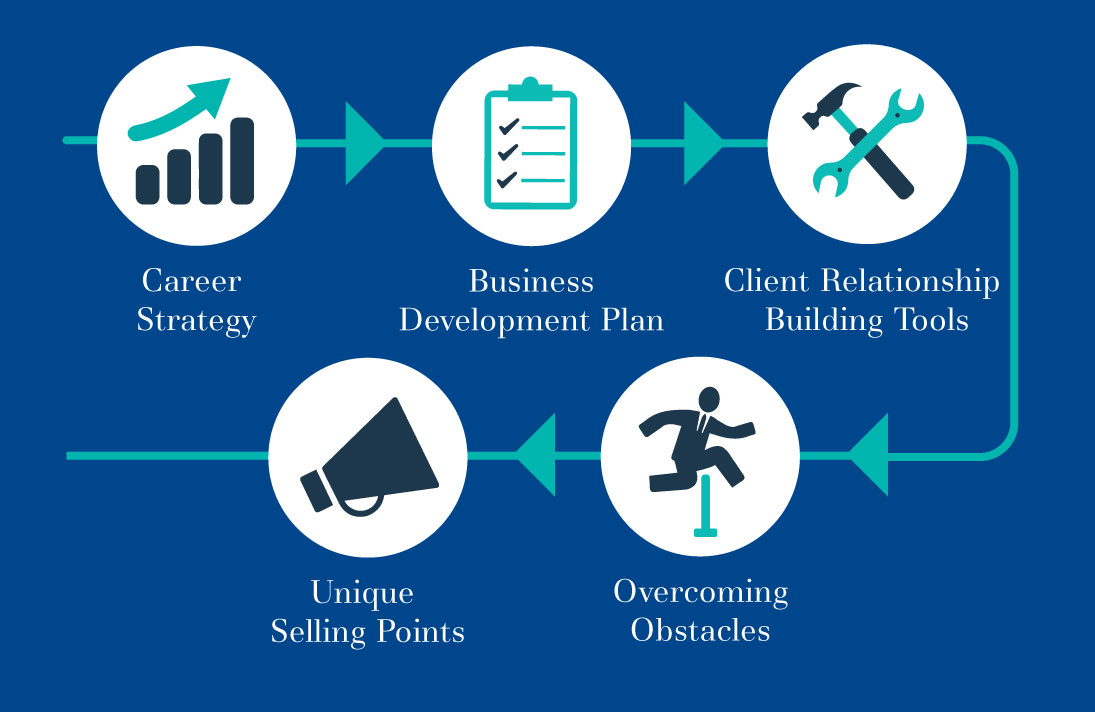 Don't leave your own success to chance
Modern business leaders, including many in the legal profession, are increasingly using coaches to assist them with direction in achieving their goals. Our programme will help you build an objective platform from which to set and reach your own targets. By using our one-to-one coaching programme, you  will be investing in giving yourself the best possible chance for long-term success.
This is a bespoke programme, tailored to your needs. You can expect:
A unique blend of training and coaching
What to expect from your practice development coach:
Even if we know what we want, we often fail to reach our goals. This can be due to a lack of clarity of these goals, a lack of focus, time and other resources needed, or the structure required to facilitate change. Your Practice Coach will assist you with setting your own personal targets. Using practice development exercises, they will help you form, implement and manage a development plan that fits with your own personal and professional profile. We will then work with you, ensuring the best possible outcome for success.
The programme:
Using a unique blend of training and coaching, we can meet you in Chambers or any convenient location and conduct a series of one-to-one 2 – 2 ½ hour sessions. The following packaged options are available:
Bespoke development
We will consult with you and give very specific support in areas where your personal or professional development is required. You may be just starting your career or have already been practicing for many years, but want to develop your direction and confidence in hitting or identifying goals.
Practice development planning and setting the path
During these sessions, we will take you through various exercises to gain clarity in what you are trying to achieve and the steps needed to ensure success. We will examine how you can attract more clients, and win the type of instructions you want. We will explore ways to help you compete effectively, and reduce the stress of feast or famine that barristers often face. After we have built the plan, you will be on he path to success.
Basic business development plan and delivering change
This full programme delivers the previous sessions, embedding change and direction. You will gain very detailed and specific support, to assist you in reaching your own personal and business goals. We will identify any development requirements and help you overcome personal or business obstacles which could prevent you from success.
Interested? Please contact Don Turner by emailing don@pmetraining.co.uk for a no-obligation & confidential meeting.
I really enjoyed the personal service and support received when working with PME. I feel confident that I now have the correct structure and direction to build my Practice successfully.