About Practice Management Excellence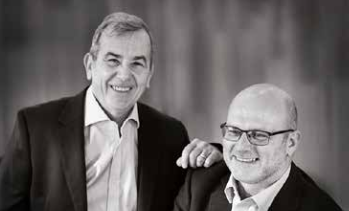 I was introduced to Don by a CEO from a prestigious London set, who was keen for the two of us to meet, as she thought we would be a good match, professionally and personally. Her judgement was spot on. So, over a pizza in Lincoln Inn Fields the Practice Management Excellence brand was first conceived as the personal development arm of ABC Chambers Solutions. This partnership, unique in this field, gives PME its bespoke and distinctive client proposition.
My experience of over 40 years as a Bar Clerk, including 25 years as Senior Clerk, along with the hugely experienced consultants who help to form ABC, has helped me cement my company's reputation for providing unrivalled knowledge and first-hand experience. Putting this together with Don's strategic managerial business experience, his qualified credibility and passion for people development makes us a unique duo that has become Chambers first choice for specialised business development support.
We look forward to welcoming you to one of our popular courses soon.
Bill Conner
ABC Chambers Solutions LLP